How to price your business services with confidence
November 25, 2020 • 10:00 AM
11:00 AM
Free
November 25, 2020 • 10:00 AM
11:00 AM
Free
About this event
Do you struggle with knowing how to price your services and how to confidentlystick to your pricing?
Come along to this virtual workshop where Michelle Gyimah, Director of Equality Pays, will be discussing how you can trust that the price you set for your products or services will make a profit.
This workshop will cover:

• How to prove your value so you can charge appropriately

• The key components to your pricing strategy

• How to deal with client objections to your prices
Michelle Gyimah is the Director of Equality Pays a consultancy dedicated to closing gender pay gaps. Michelle is a Negotiation Coach on a mission to get women closing their gender pay gap faster. She coaches business owners to get comfortable with negotiating for more, pricing for profit and confidently handling their clients pricing objections.
This interactive workshop will be full of ideas and inspiration, so please come prepared with a notebook and a hot beverage.
Register for free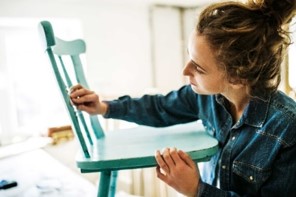 Questions
If you have any questions regarding this event, please contact manchesterevents@lloydsbank.co.uk
Event Disclaimer
The views and opinions expressed are those of the presenters and do not necessarily reflect the views and opinions of Lloyds Banking Group. This is for information only and should not be relied upon as offering advice for any circumstances.
Specific advice should always be sought in each instance. As the event organiser, we use your data to record your registration for the event, send you emails relating to the event, for example; email reminder and to request feedback. We do not use your data for any other purpose.